History of Salinas Construction
Incorporated in 1979, Salinas Construction Inc. is a third generation heavy highway and airfield concrete construction contractor working in both the private and public sector since its inception. With over 40 years of experience and 10,000 completed contracts to date, Salinas Construction, Inc. is a recognized leader in the construction industry. We offer the finest quality construction services and pride ourselves at standing above other construction companies. We also offer the best management available specializing in concrete slipform paving.
Originally started by Juan Salinas and his son John in 1979, their grandson/son John II now runs the company. Today, Salinas Construction Inc. operates throughout the Pacific Northwest and Pacific Rim region, performing construction and construction management services. We bring 3 generations of knowledge to our craft. Salinas Construction Inc. is 8(a) and DBE/MBE/SBE Certified and a member of the Northwest Chapter of American Concrete Paving Association, AGC, CFMA, and a preferred WSDOT concrete contractor for "Critical Freeway Repairs and Road Closure." Salinas Construction, Inc. brings their expertise and service to the Pacific Northwest and Pacific Rim.
Notable Information about Salinas
Construction, Inc
8(a) Certified
DBE Certified
SBE/MBE Certified
FAA Qualified
ACPA
CFMA
Drug Free
Equal Opportunity Employer
Clients who require the finest construction
solutions turn to Salinas for
Airfield Construction, maintenance and repair
Highway, street, road construction, maintenance and repair
Curb, gutter, sidewalk
Contract Management
Residential Paving
Commercial Paving
Salinas Construction, Inc. Values
We believe that creating satisfied customers is the best way to achieve our vision. We are passionate in our mission to deliver beyond what is expected. Our success as a company is dependent on our employee's success as professionals and individuals. Training a diverse and highly qualified work force is key.
In providing unparalleled quality and service to our customers with design-build services, pre-construction on-site meetings, and providing them with the most efficient cost effective method available.
Safety is paramount on the job site. The safety of our crews and others creates a safe work environment where professionalism and excellent quality of work are the standard.We believe growth and profits are an outgrowth of excellence in executing our mission.
Safety
Salinas Construction Inc. is committed to the highest standard of safety with both our employees and on the job site.
Our outstanding record of safety excellence speaks for itself. Our employees receive extensive safety training as part of a continual program stressing the importance of safety on the job site. Safety is at the forefront of our minds on every construction project, regardless of the size. We work to ensure a safe working environment, injury prevention and actively encourage our employees to help us make Salinas Construction, Inc. a top rated commercial construction contractor and a safer workplace for everyone.
As a union based company and drug-free workplace, our employees are held to the highest professional safety standards.
Salinas only provides OSHA approved equipment and continuously stress a team approach to safety. We hold our entire company accountable for keeping every employee safe and injury free.
Clients
Rebuilding Together Seattle
Boeing
Army Corp of Engineers
County Municipalities
City Municipilaties
Office of the Navy
Office of the Air Force
Sound Transit
WSDOT
Port of Seattle / Sea-Tac
FAA
General Contractors
Awards of Excellence
Over the past 30 years Salinas Construction has earned many awards and accommodations for our tireless work in the field of concrete paving and cement contractors
2013: Puget Sound Business Journal "Fastest Growing Minority Business".
2013: Washington Aggregate and Concrete Association, Hoyt Ave Streetscape, Everett, WA.
2012: Washington Aggregate and Concrete Association, Peach Arch Border Crossing, Blaine, WA.
2011: Letter of Commendation, SR519 Project, City of Seattle.
2007: Washington Aggregate and Concrete Association, 3rd Avenue Paving Project, Seattle.
2006: General Mason, GV, Navy Station Puget Sound Paving Project.
2005: Outstanding Performance Evaluation , Gary Army Airfield, Ft. Lewis, Dept of Army.
2005: ACPA Pavement Award (divided highways – urban). I-5 James St Vic to Olive Way Vic
2004: Letter of Commendation, Amgen Helix Project.
2003: NW ACPA Pavement Award — Hewitt Ave Utilities and Street Project
2002: WACA Award: Concrete Paving for Community Transit Merrill Creek facility.
1998: Washington Aggregate and Concrete Association, Community Transit Merrill Creek Facilities.
1997: City of Seattle, Superior Performance Evaluations, Spot Sewer Repair Contract 3 and Contract 2.
1997: Department of the Army, Outstanding Contractor Performance Evaluation, Yakima Training Center.
---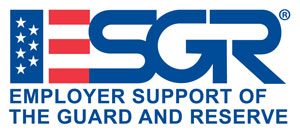 Statement of Support Award – Click to View
Letter of Support – Click to View